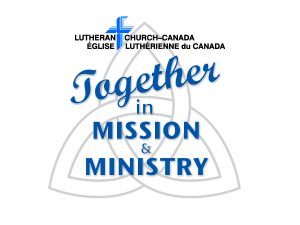 Thursday, April 26, 2018
WINNIPEG – Congregations of Lutheran Church–Canada (LCC) have voted to approve Synod's amended constitution by a large margin. Of the 300 congregations eligible to vote, 222 sent in ballots with 206 voting for adoption, 12 voting against the changes, one abstention, and three late ballots. Secretary of Synod, Grace Henderson announced the results today noting that to pass, the vote required a 2/3 majority of ballots received. To plan for the possible positive vote by congregations, the Board of Directors' Restructuring Working Group met April 10 by conference call to prioritize ...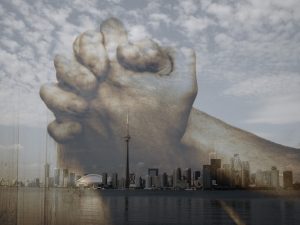 Wednesday, April 25, 2018
by Paul Zabel Earlier this month, people throughout Canada, North America, even the world learned of the horrific bus crash in rural Saskatchewan involving the members and those connected with the Humboldt Broncos Jr. Hockey Team. Following this tragedy as I attended worship in a couple of different churches in our East District of Lutheran Church–Canada, I was encouraged and personally strengthened by the prayers spoken by the pastors on behalf of those involved and for those affected either directly or indirectly. Now, only 17 days later, on Monday, April 23, ...
Wednesday, April 25, 2018
by Mathew Block On April 25, 1518, about half a year following the publication of The 95 Theses, Martin Luther presented at a debate during a meeting of the Augustinian order in Heidelberg, Germany. Here Luther moved away from the question of indulgences into deeper subjects: the question of how we are saved. In The Heidelberg Disputation and its accompanying explanations, Luther made clear he no longer trusted in works righteousness as a road to salvation. Salvation must come instead through Christ alone. The disputation is best remembered for articulating the difference ...
Tuesday, April 24, 2018
STADTHAGEN, Germany – A special convention of the Independent Evangelical Lutheran Church of Germany (SELK) convened Thursday, April 19 to elect a bishop upon the expiration of the current bishop's term of office. Rev. Hans-Jörg Voigt was elected in 2005 to serve a twelve-year term. To prepare for the 2018 convention, last year SELK's national pastoral conference nominated Bishop Voigt and Pastor Markus Nietzke as candidates for the position. During the Thursday afternoon session, the two candidates responded to questions submitted by delegates prior to the gathering. Forty-seven voting delegates participated in ...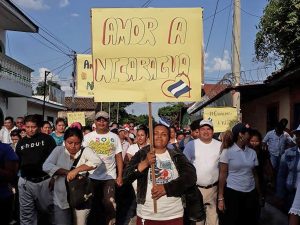 Monday, April 23, 2018
CHINANDEGA, Nicaragua – After almost a week of protests over social security tax increases and reduced pensions the Nicaraguan government reversed the new policy after conducting discussions with business leaders bringing about a fragile peace. The demonstrations in the capital city Managua, mostly by students, turned violent when police and military intervened. Some reports state up to 25 people died. Over the weekend the protests erupted in other urban centres including Chinandega, site of Lutheran Church–Canada's mission centre, as well as Leon, Matagalpa, Granada, and Masaya—all cities served by Lutheran Church ...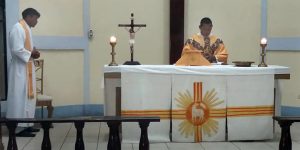 Friday, April 20, 2018
CHINANDEGA, Nicaragua – For six days following Easter, 23 pastors and deaconesses, and a musician from the Lutheran Church Synod of Nicaragua (ILSN) gathered for a series of workshops on Lutheran liturgy and hymnology led by Lutheran Church–Canada (LCC) pastors Rev. Dr. David Somers (de l'Ascension, Montreal) and Rev. David Saar (St. John's, Mount Forest, Ont.). Held at LCC's Central America Mission Centre the primary goal of the workshop was to provide a theological and holistic understanding of the liturgy in the context of training leaders chosen by the ILSN to ...
Thursday, April 19, 2018
by Ted Giese In the Western world we imbue the word oasis with a kind of romanticism, however in the Middle East an oasis is more pragmatic. In a parched desert landscape it saves lives and provides valuable food, shelter, and replenishment. For Syrian refugees fleeing from their war-torn country into neighbouring Jordan there is a valuable oasis in the sprawling Za'atari Refugee Camp called "Peace Oasis." Opened in 2013, it is a safe area within the camp for young people aged 14 to 30 and is, in part, funded and ...